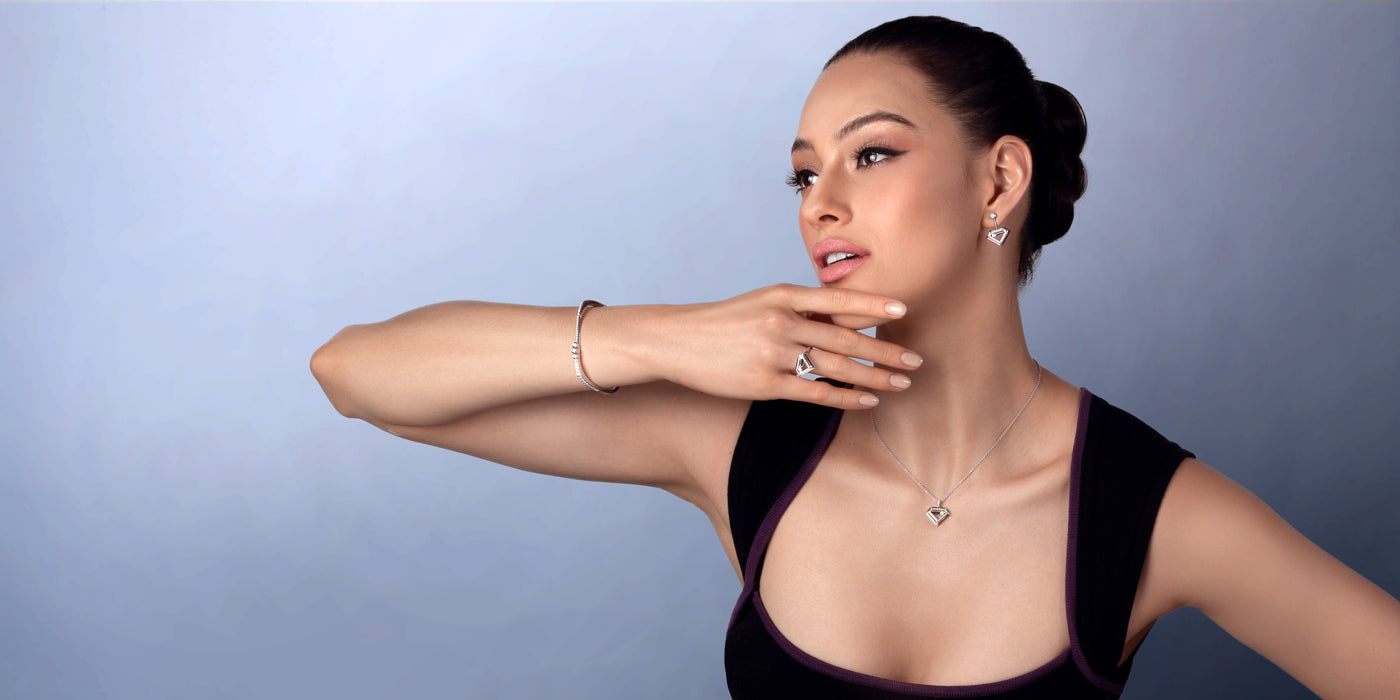 SIMPLY BRILLIANT
This contemporary line is designed for the chic, curious and modern woman who enjoys simplicity with a sophisticated twist. It can be worn alone or mixed with other fashionable items, complementing your unique style with elegance.
THE DEWDROP
The playful movement of the diamond dewdrop gives this kinetic jewellery its unique, dynamic look. It'll catch his eye as it swings to your rhythm. The invisible set, moving diamond reflects the sun just like dewdrops in the early morning.
FLY WITH ME
Playful and whimsical, flying bejeweled creations open at the touch of your finger.
Each item hides a system underneath the body of the creature, which allows its wings to open and close by pushing the ring shanks together, with a simple touch of your finger.